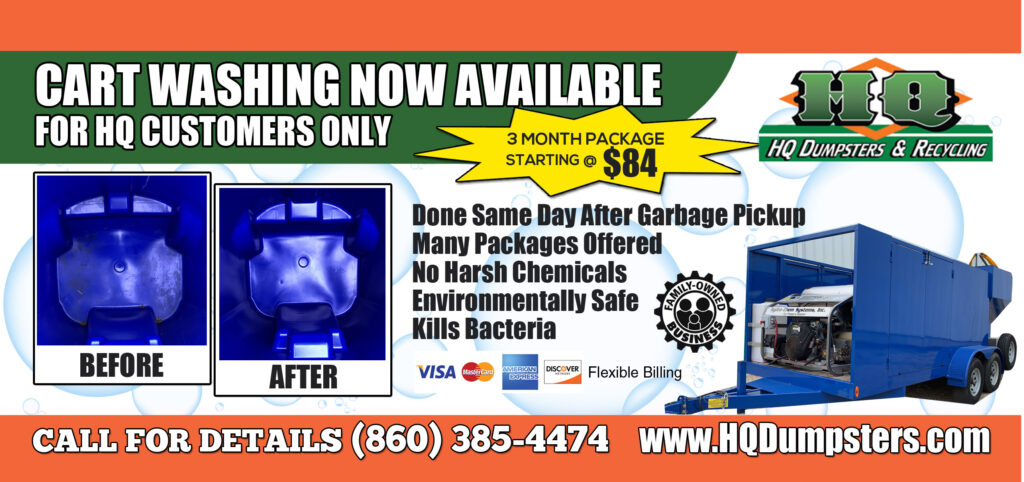 Cleaning Services for Your Trash Can
Everyone knows that your garbage cans are messy, full of bacteria, and can have a distinct smell. Now available to HQ Customers Only…your trash cans can be clean to the touch and look new again.
Now offering cost effective cleaning services right at your curbside!
Our trailers are fitted with specific hardware to clean waste, recover the water and can handle all size trash cans. Our procedure washes and wipes out scents and decreases micro-organisms with hot, high-pressure water. Our independent cleaning unit catches all mess and is environmentally safe using no harsh chemicals.
Cars, Houses, and even decks get washed regularly. Why not your trash cans also?
When is it available?
4 times per year May, July, August, and September
Done on same garbage day
Choose a plan that suits you:
1x $50
2x $70
3x $84
4x $109
Call our office at (860) 422-5678 to schedule your cart cleaning.
We offer flexible billing with no additional costs.